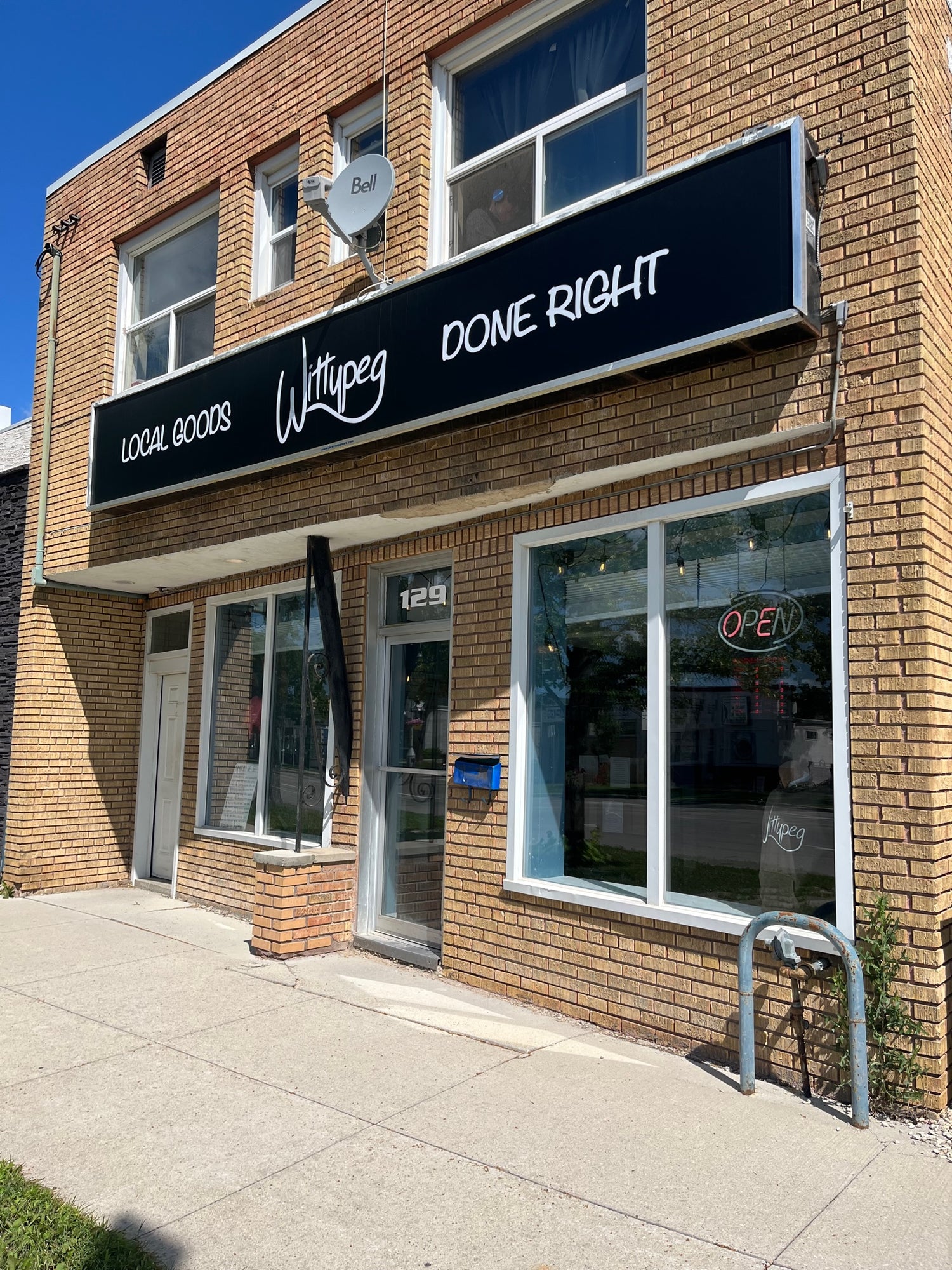 WHAT is Wittypeg?
We are a small family-owned retail/gift shop. Our storefront opened mid-January 2023 in downtown Transcona, with our website opening a few months later in March. If you place your order online, you have the option to pick it up in store or have it delivered.
Our vision was a welcoming shop that sells products made locally throughout Manitoba.
Our family, as customers, have always enjoyed supporting local businesses. We wanted to continue that within our shop, in hopes that we can help each other be successful!

If you have any questions or recommendations regarding products that we sell (or should sell!) please use the "Contact Us" form or send us an email!
WHO is Wittypeg?
I (Dylan) run this business with my wife Alexis and we have a son, Theo. We enjoy spending time together, so much that about 5 years ago we decided we wanted to start a business! Working with your spouse may not work for everyone, but it definitely works for us. I have always wanted to start my own business and I've carefully planned a few out. A couple of years ago I came up with the idea for Wittypeg. With the pandemic everything was pushed back, but here we are!
WHERE DO THE PRODUCTS COME FROM?
Yes, of course some of the products we offer come from Winnipeg, but not all! We also offer products from Austin, Balmoral, Gimli, Greenland, Headingley, Lorette, Miami, Middlebro, Niverville, Oak Bluff, Portage la Prairie, Riverton, Roland, Saint Francois Xaiver, Steinbach, and West St. Paul.
If you're a local business and are intrigued - send us a brief explanation of your product and we can discuss it further!